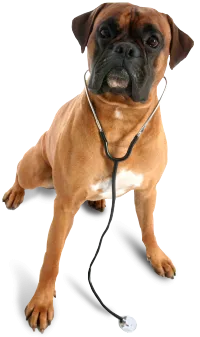 If you are seeking a veterinarian who will truly listen to you and take the time to address your concerns, you have come to the right place. We will treat you and your pet the way that you would like to be treated. No "one style fits all" approach is used here. We believe in delivering state-of-the-art veterinary care in a way that is tailor made for your pets' needs.
Dr. Elliott has 32 years of experience in small animal medicine and surgery. He has the experience that you are seeking to deliver healthcare with modern methods and with traditional compassion.
It has been our pleasure to serve thousands of furry "children" at Chemstrand Oaks Veterinary Hospital since our establishment in 1994. In 2004, a new chapter was started with Dr. Elliott purchasing the practice and moving his family from Atlanta to Pensacola so they could be closer to their extended family.
Our full service hospital provides a wide array of services including well-pet disease prevention, internal medicine, hospitalized care, dental care, laboratory services, in-house pharmacy, soft tissue and orthopedic surgeries, x-rays.
We have a number of resources for you to learn about how to take better care of your pets. Browse around and look at our articles and pet videos. If you want to ask a question, call 850-474-1922 or email us at [email protected], and we'll promptly get back to you. Our Pensacola veterinary office, on Chemstrand Road, is easily located, and you can find directions on our Contact Us page. Between your veterinary visits, your pet will benefit from you reading these free informative articles.
At Chemstrand Oaks Veterinary Hospital, we treat your pets like the valued family members they are.
Dr. Mike Elliott
Pensacola Veterinarian | Chemstrand Oaks Veterinary Hospital | 850-474-1922
10229 Chemstrand Rd
Pensacola, FL 32514